I love this photo of K and A and I wanted to do a fun layout with it.
I used an old, old, old piece of patterned paper that I honestly don't remember when I got along with a couple cute bees cut with my Cricut. The two tags are from my stash and I got them in a Scenic Route grab bag - I don't even know the manufacturers. I like how the inking makes these little strips stand out.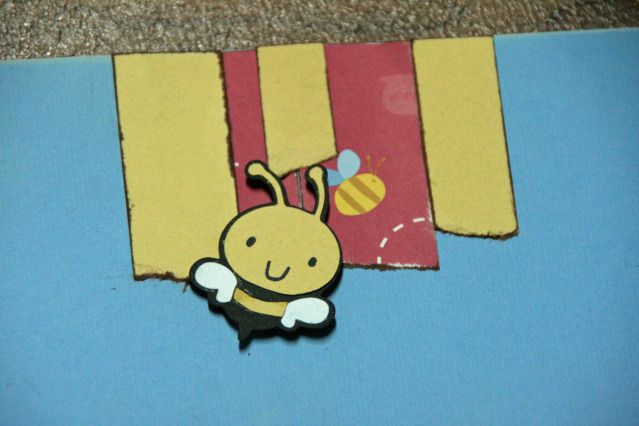 I really like how the stitching around the circle turned out - it adds a little bit of visual interest but not too much.