When I bought a couple of Allison Davis's sketch books, I got a free kit. I'd never used one of her kits before but they're lots of fun and I love that they're for two-pagers and lots of photos. The instructions are very precise so that you can get the most out of the product that is provided. She uses up lots of each sheet of paper. However, you better be sure your measurements are spot on!
Here is one of the layouts that I did using her kit: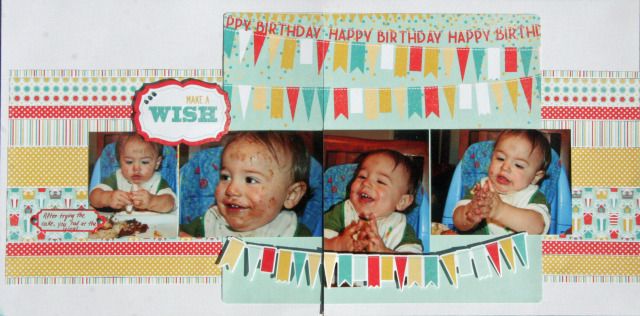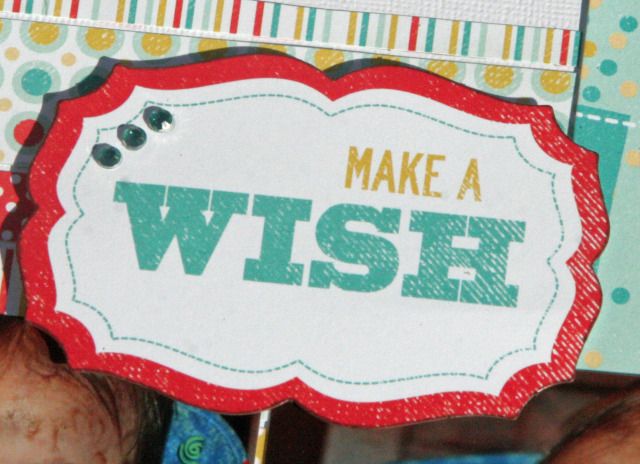 All I added were the blue gems and the little blue brads.