I love messy-faced baby photos - they're just too cute!!! I know I've got several layouts already of A's eating adventures but I needed to scrap these photos too.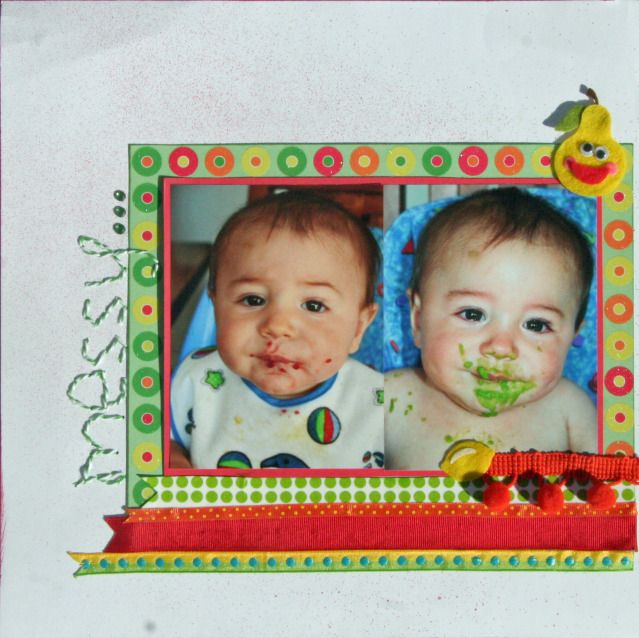 Supplies: PP from DCWV, stitching template from Bazzill, felties (?), twine from WRMK
washi tape, ribbon, pompoms, gems, cardstock
I love how the title looks stitched with twine - it just suits the photos!
I love pompoms but I don't use them often because they have to suit the LO just right. Well, this was a just-right place!