Another challenge over at SNC was from Emily. She challenged us to do a layout based on "The Paperbag Princess". So, we had to use kraft cardstock somewhere on the layout, distress something, have some bling and use multiple photos.
As I was going through some of my older stuff, I found this title block kind of thing. Now, this was the style long ago, not so much now. However, I thought I'd still try to use it and make it work. I'm glad that I'm finding ways to use up this older stuff!
I really don't like using kraft cardstock as my background. I really find it drowns out my photos. So, decided to use it underneath my photos and I misted it to help take away from it. I don't know what it is with me, but I don't like using kraft cardstock as my base unless it really suits the photos. Yet, others love it and it works for them. Hmmm...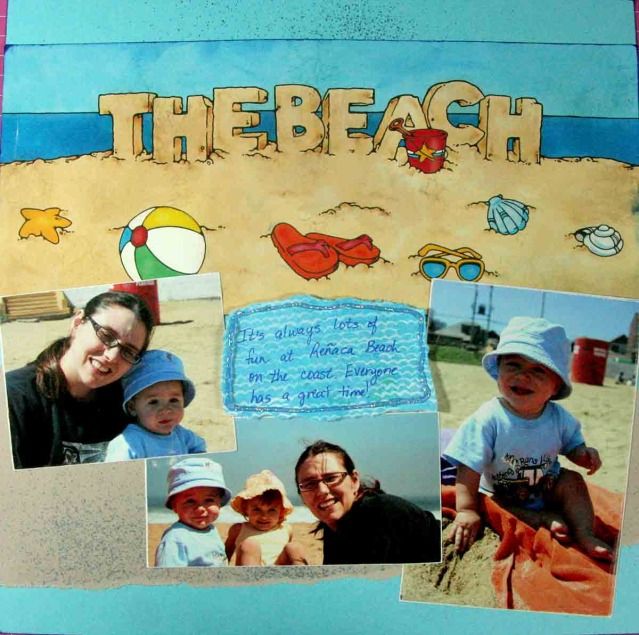 I did quite a bit of distressing on this layout - misting, lots of inking on the title block, I tore the kraft cardstock and the journal block and I sanded the edges of my photos.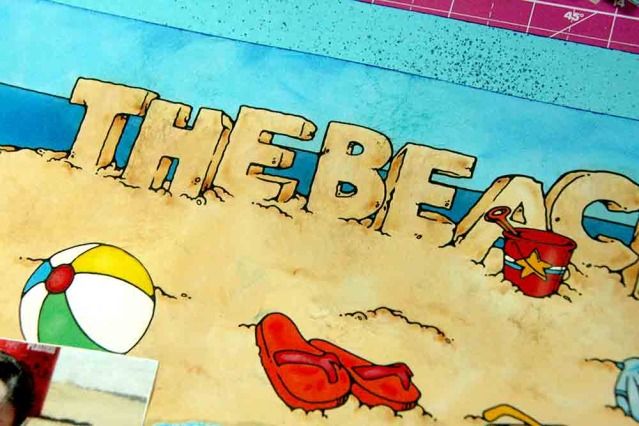 To add some bling, I added a border of Stickles around the journalling.