I have so many pictures like this of baby A that I have to try to find different ways to scrap them. What better way to do a new kind of layout than do a challenge for it? So, I decided to do Tash's challenge for August over at SNC. She challenged us to use birds or wings on our layout as well as using something from our stash or bits and pieces or scraps.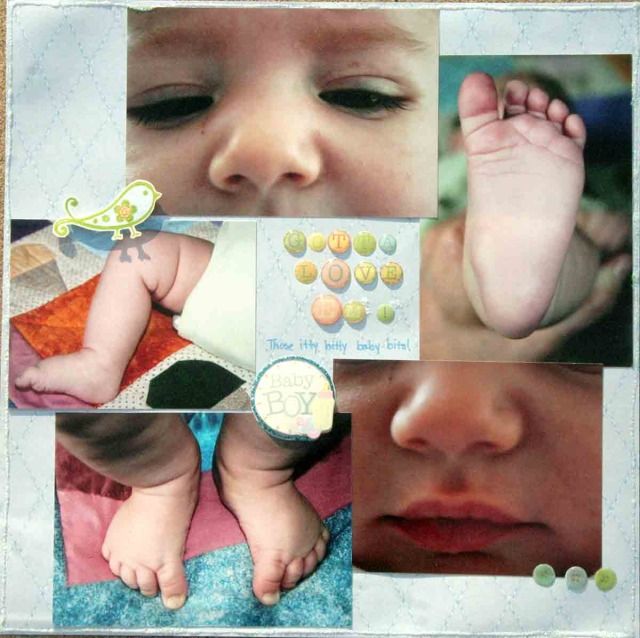 I pulled out my little birdie stamp and my watercolour pencils for this layout.
And the stickers, epoxy letter titles and the patterned paper are from a baby boy kit I got a few years ago.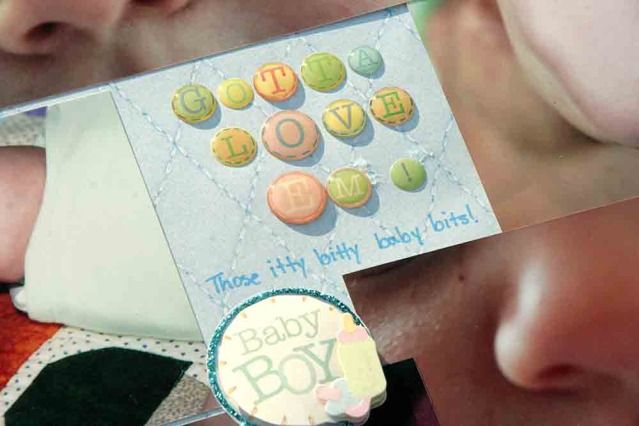 I dressed up some stickers with Stickles and Glossy Accents. It's amazing how much of a difference these can make.