Another challenge for August over at SNC is Janet's "Wedded Bliss". She challenged us to use something old, something new, something borrowed and something blue. How fun! I love these photos: A's full little tummy and then Daddy doing the West Side. Too funny.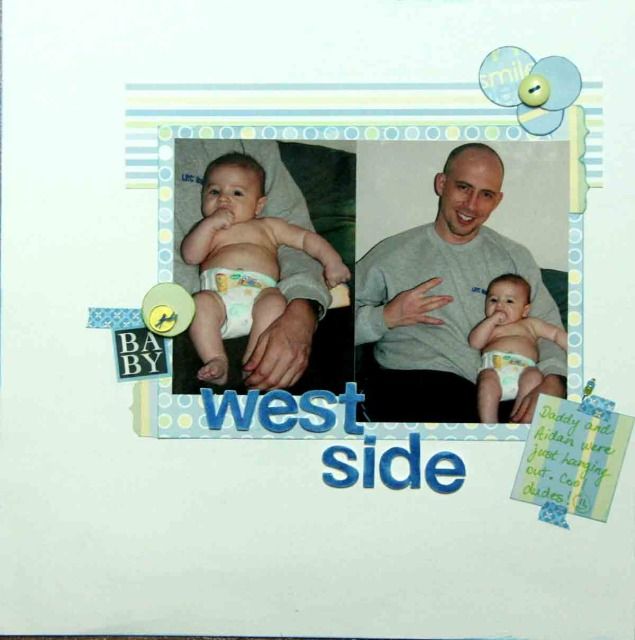 My something borrowed is this layout done by Kirsten over at SNC. Isn't it adorable? I had to scraplift it!
My something new is the washi tape.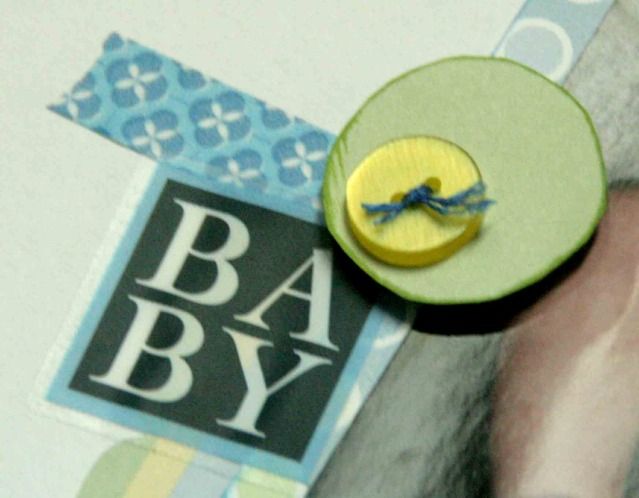 My something old is the patterned paper.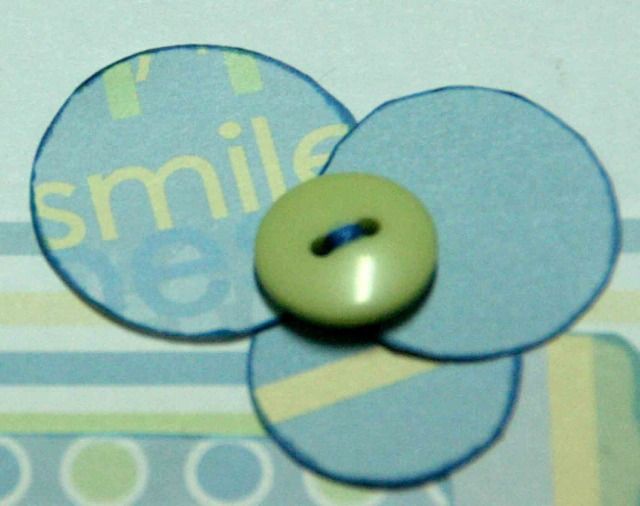 Another new is the stick pin that I made for the layout. These stick pins are my new addiction: